Less than a week until The Carrie Diaries premieres! The prequel to Sex and the City, this new series will show Carrie Bradshaw in the 1980s, at the age of sixteen. Sex and the City and The Carrie Diaries are completely different stories, but how do you think the latter will do?
We, for one, are excited to see a young Carrie trying to figure out her life before becoming the fabulous woman we all know and love in SATC, and we think that AnnaSophia Robb is an interesting choice for young Carrie! Another thing to look forward to is the fashion they are going to have on the show. We're going to be in the 80s, but we hope they avoid too much of the big hair and leg warmers!
Here are some of the predictions we have for the upcoming series; feel free to make your own in the comments below!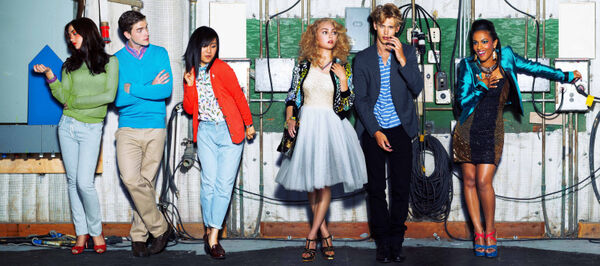 Carrie's sister, Dorrit, apparently became a kleptomaniac after their mom died and is super angsty looking. We're predicting sisterly bonding...eventually.
A PG-13 of Sex and the City still means there is love and sex involved! We're predicting that we're going to be obsessed with the relationship between Sebastian and Carrie like we were with Carrie and Mr. Big! From the promo, it looks like her friend Jill ("Mouse") gets a new love life too (she makes us think a little bit of Charlotte)!
A lot of interesting looks are probably going to come from Carrie. We already get a hint of her fashion ingenuity from the promos when she has to fix her mom's purse!
If the show gets picked up for more seasons, we're definitely hoping to see the young versions of the other ladies from SATC!
We're expecting a LOT of teen drama. They're in high school after all!
Promos
Check out these promos from the CW! We're really loving the retro one!
Will you be watching The Carrie Diaries?
---
---